`
Welcome to Manley Limos
Welcome to Manley Limos:
Looking for a reliable and classy limousine rental or any other travel needs in Atlanta, Georgia? Manley Limo Service is your top choice when it comes to quality but cheap limousine rentals! We have the perfect prom, wedding, and corporate/business limousine service and transportation rental Atlanta, Georgia.
For over 10 years in the business, our company has been the trusted choice for quality wedding and prom limousine rentals in Atlanta, Georgia. Our goals are reliability, safety and customer's satisfaction with every limousine, SUV, minivan, sedan and other cars we offer. In addition to the quality limo service and rental we provide, we also take in pride our very affordable rates and cheap limo rentals.
Our commitment to meet our goals and to provide our Atlanta clients with excellent limousine rental and services at cheap rates is the reason why Manley Limo Service is the preferred limo company of many business owners and individuals in Atlanta, GA. Whether your trip is big or small, your business is always highly appreciated and you are always treated with respect.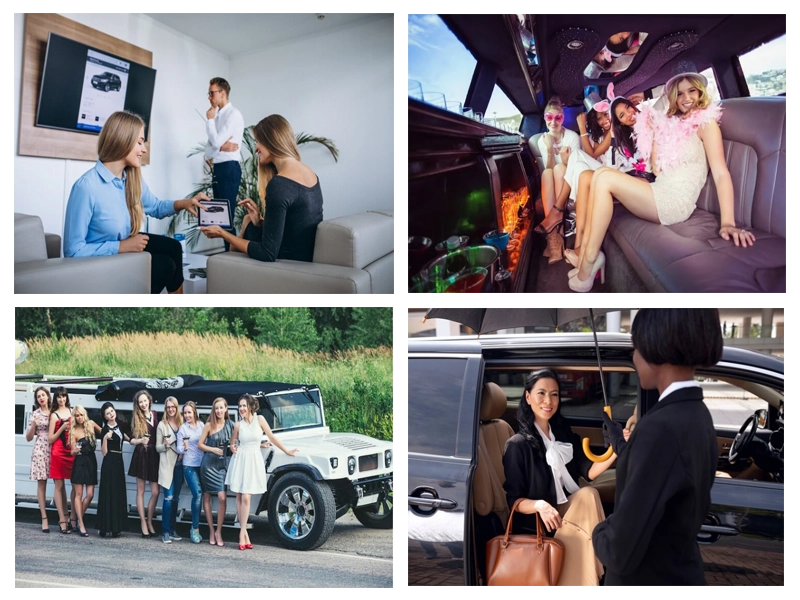 Reliable Limousine Rentals For Corporate, Wedding, Prom & And Other Professional Affairs
At Manley Limo Service, we understand that locals and visitors alike in Atlanta, GA are always on-the-go that limousine and other car services are definitely in demand. Be in a corporate meeting, wedding, prom or any other special occasion that calls for reliable limousine rental service, our company promises to take you to your desired location safely and on time! Traveling in Atlanta, GA has never been this hassle free!
Our limo service includes providing you with deluxe limousines and exclusive VIP treatment for all your corporate, prom, wedding, night out and other professional affairs. For more information on our Atlanta limousine selection please visit our fleet page.
In addition to our quality fleet of limousines and cars for rental, we also take in pride our highly trained, courteous and knowledgeable drivers and cheap rental rates. Please take a moment to view our rates page to learn how cheap our rates are.
Why still search for the best corporate, prom and wedding limo rental company, when you are looking at it? Manley Limo Service takes care of your wedding, prom and business affairs with superior customer service and cheap rental rates in Atlanta, Georgia.
Reserve your limousine today! Wherever you are in Atlanta, we'll give you quality customer service anytime! Contact us and learn why Manley Limo Service is one of the most recommended and preferred limo rental companies in Atlanta, Georgia. Our friendly and competent staff will gladly answer your questions about our services and help you reserve the vehicle you want as soon as possible.
We accept all major credit cards, i.e. Visa, Master Card and American Express.
Manley Limo Service
Address: 805 S. Glynn St., #127-333 Fayetteville, GA 30214
Phone: (404)310-3074 | (770)471-7083